Comfortable family home where guests are always welcomed and where you can spend some time with your friends, your family or as a couple.
The common areas are on the ground floor, with a very nice large living room. It is made of a games room, a living room, a dining room and our kitchen.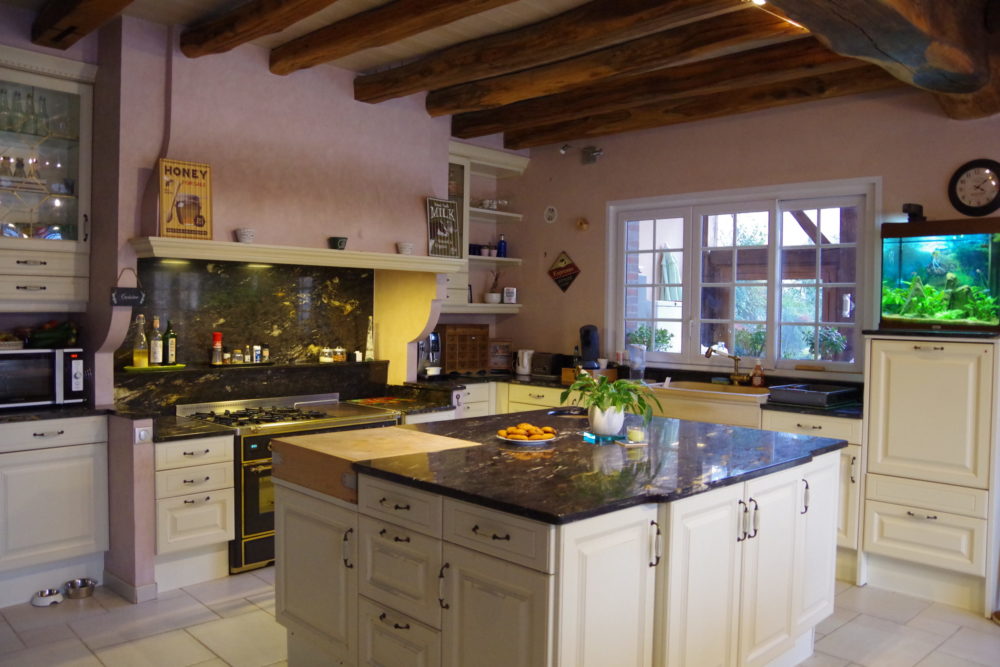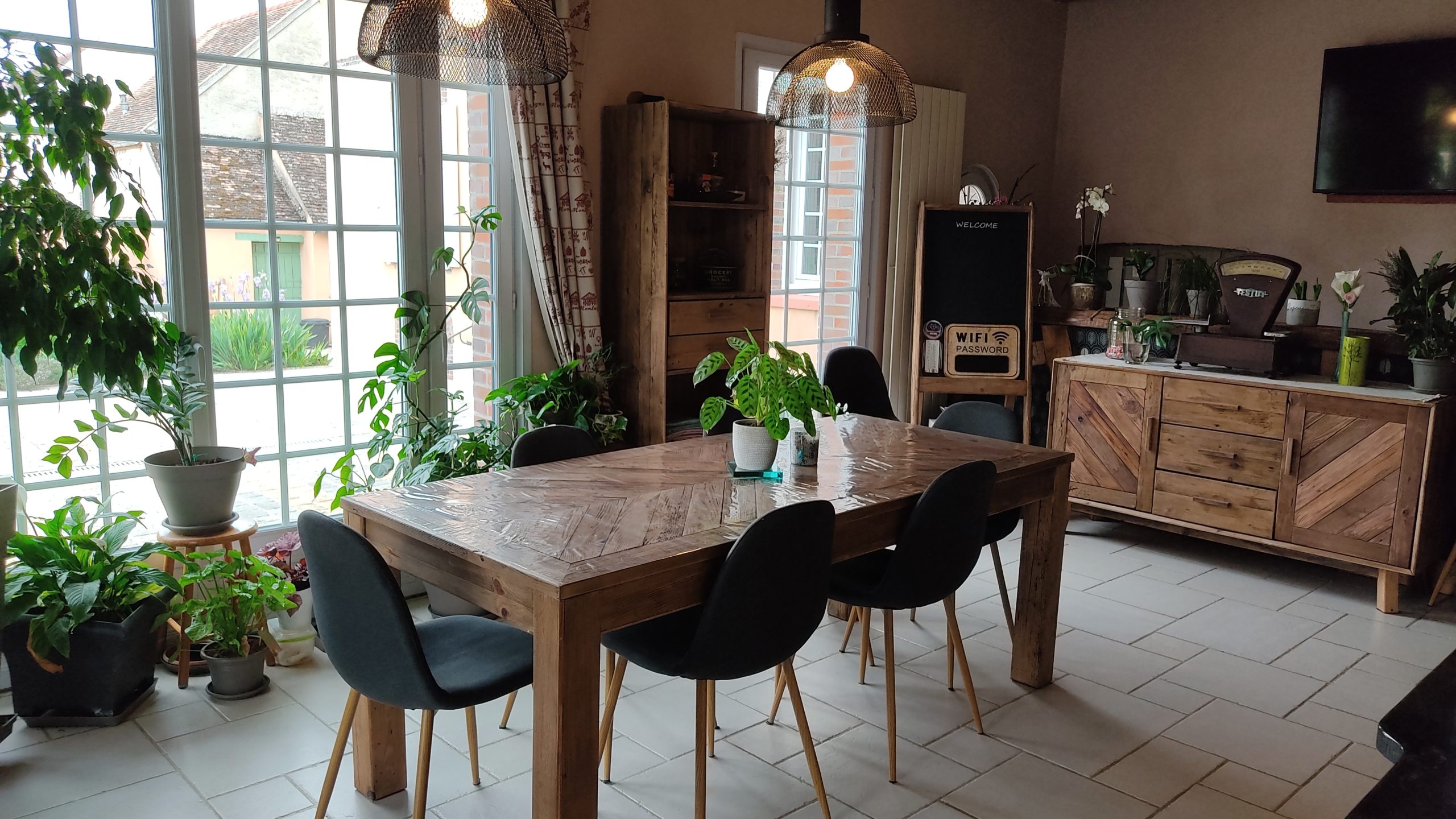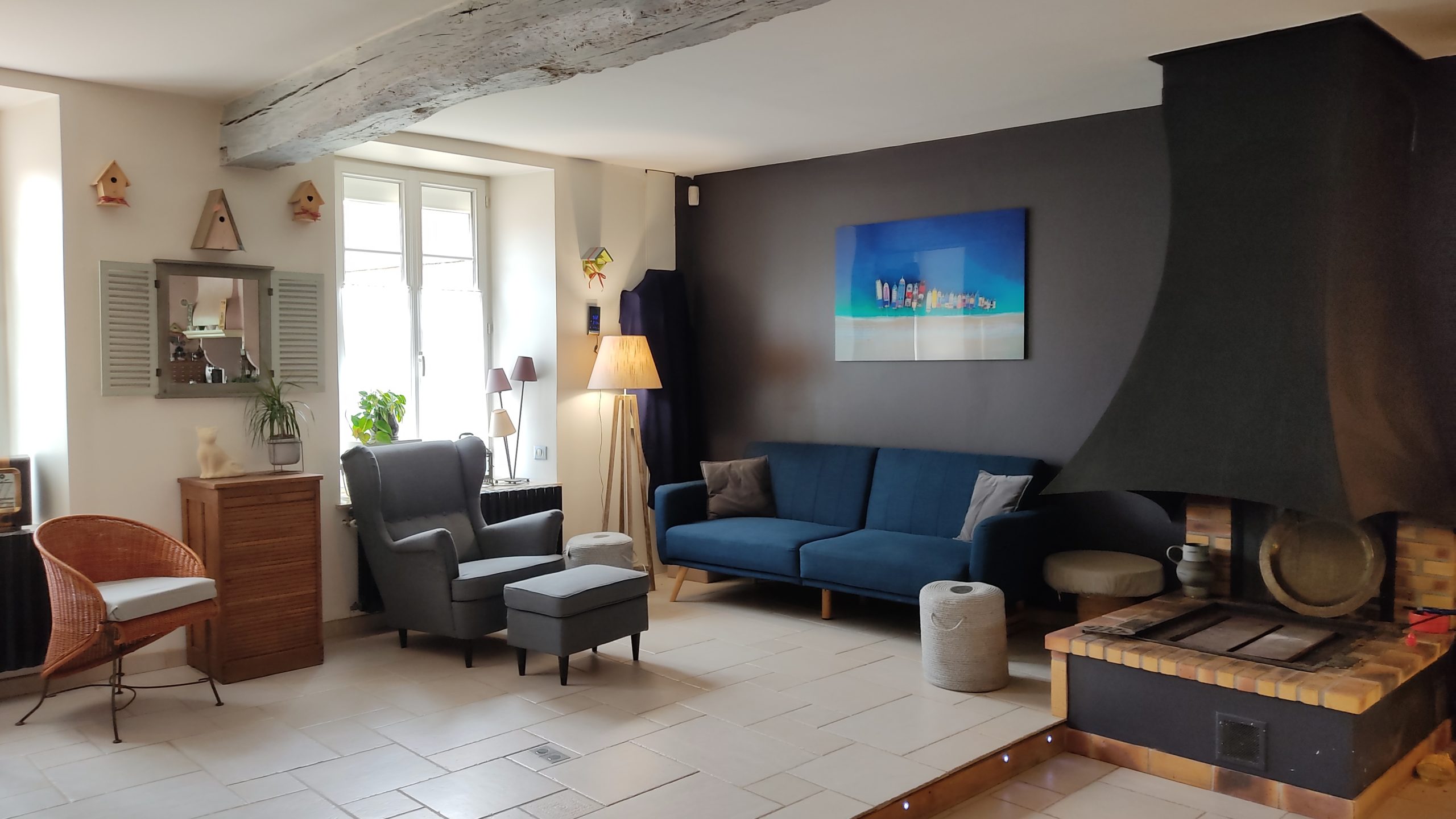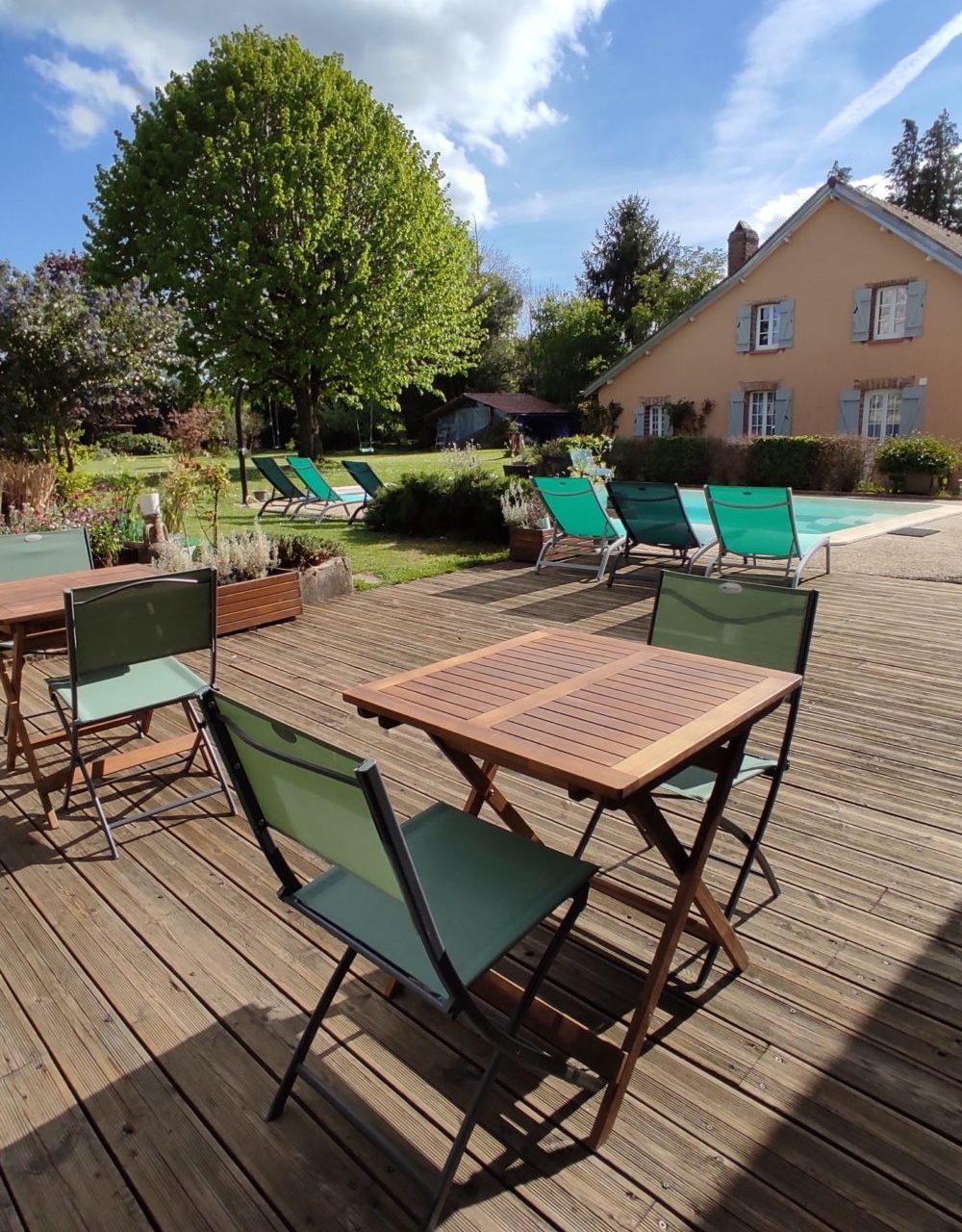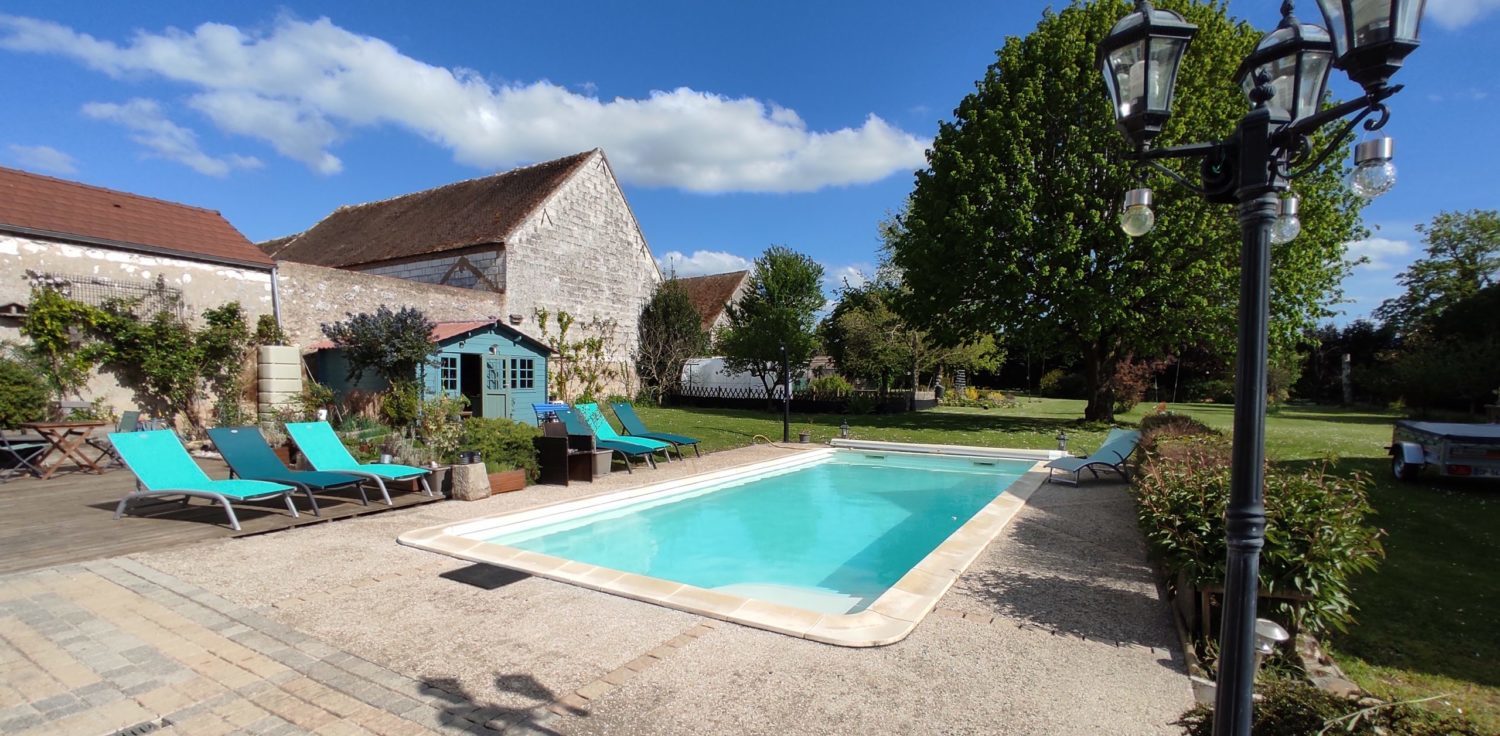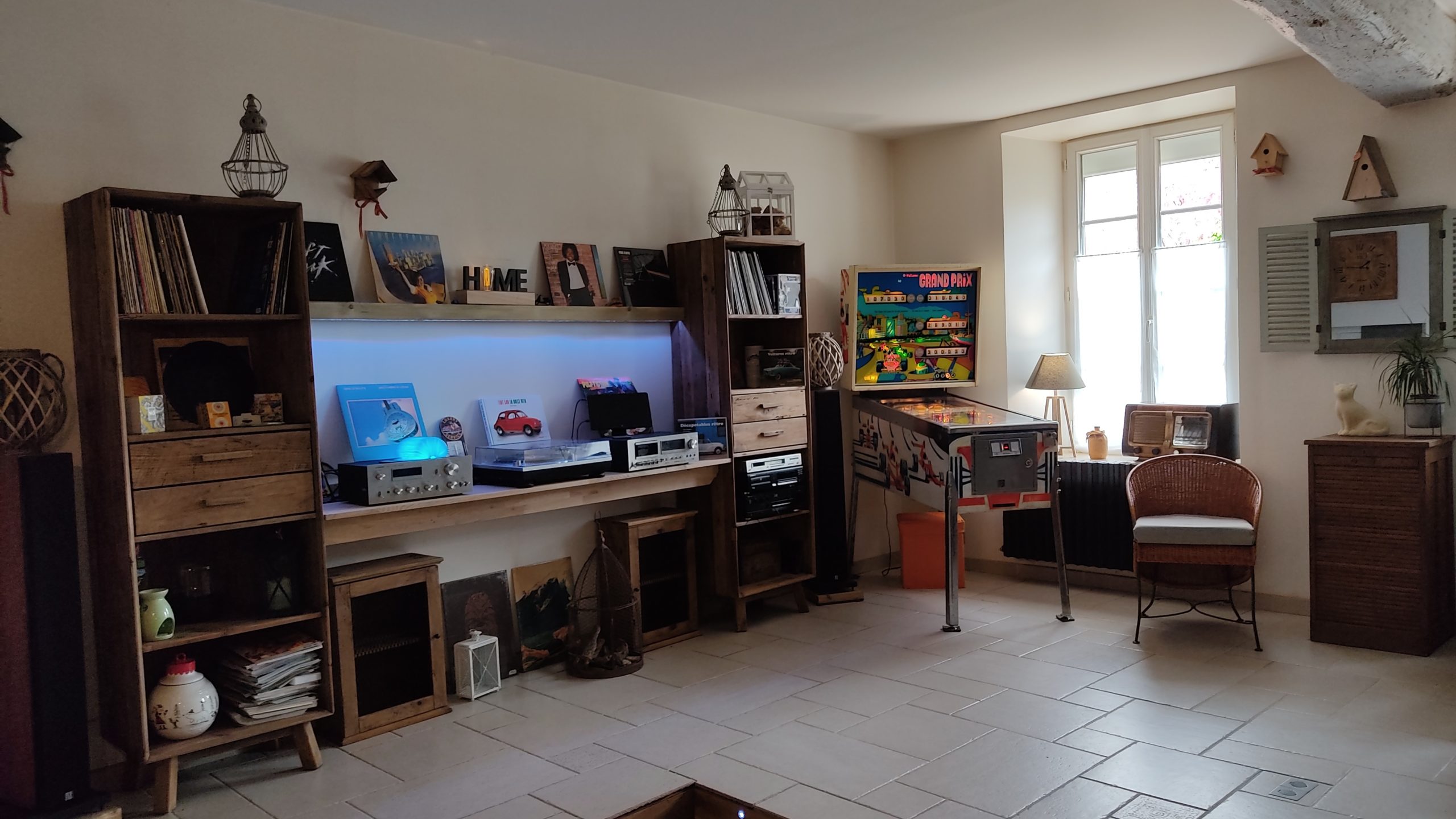 You will also be able to play and have fun with a pinball machine. A vintage hifi stereo and vinyls are available to set the mood.
The fireplace warms up the room during the winter season.
The house has a flower garden where sunbeds are at your disposal. We also share with you our heated family pool from mid-May to October.
We provide our guests with pool linen.

The large, enclosed garden will be perfect for both kids and adults. The sunbeds area, swings and hammocks await you.
In our daily life, we like being close to animals. We have a cat, chickens, and fishes. We are present every day for our chickens, you are more than welcome to come with us if you wish to spend time around them and take care of them.
Your children will love this opportunity. Every morning, our chickens give us fresh eggs that are served for breakfast.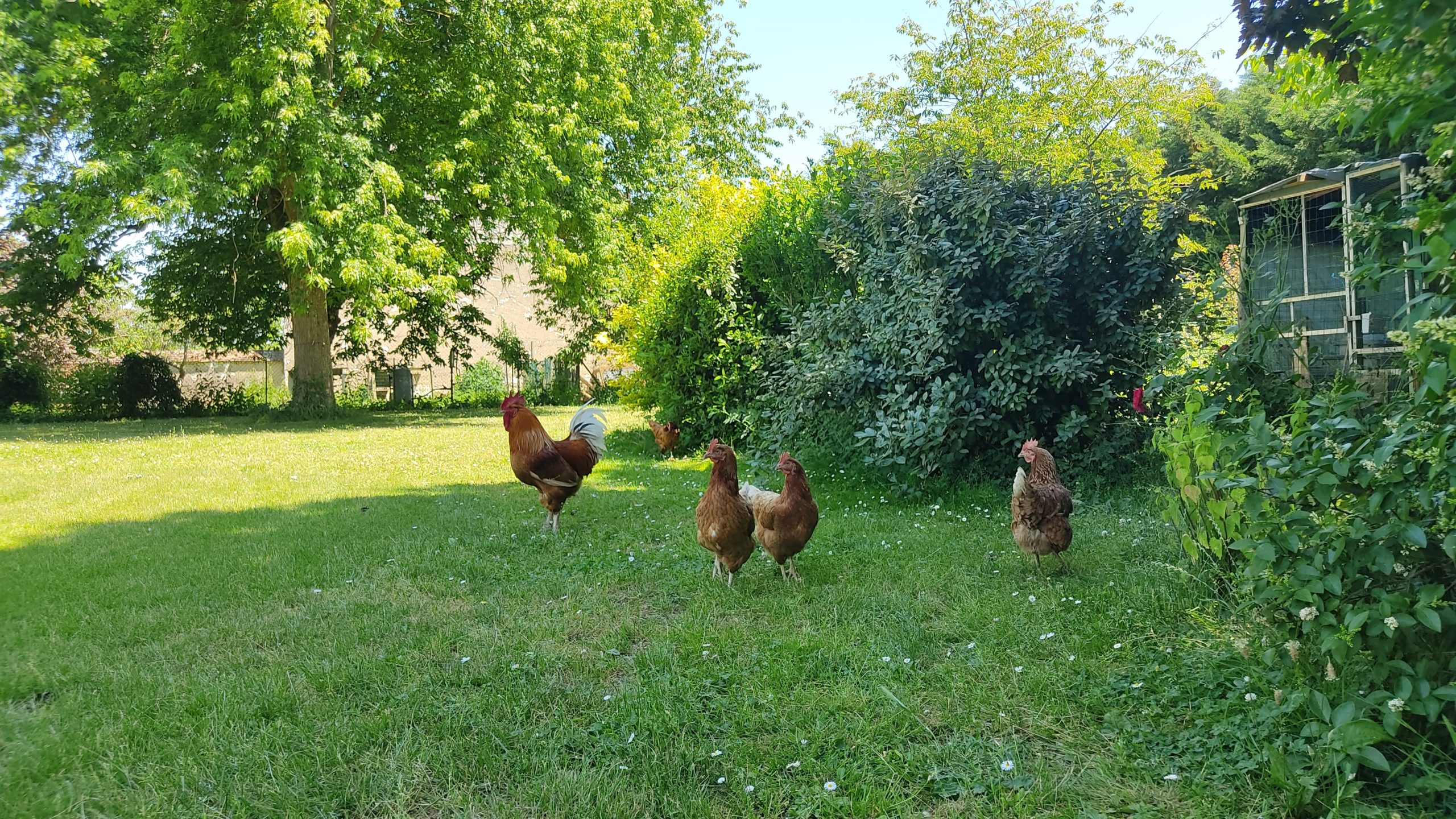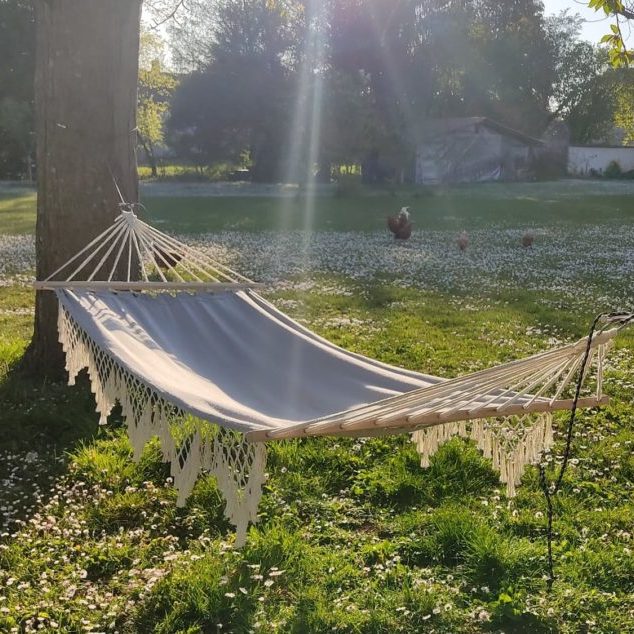 The guest house is a non-smoking area, but you will have ashtrays on the terraces and in the garden.