Our breakfast included :
Pastries and bread out from the oven,

Homemade jams and yoghurts,
Homemade granola (oatmeal, almond, hazelnuts, squash seed)
Salted and unsalted butter,

Local honey (Les ruches de Julien)
Seasonal fruits from the garden

Fruits salad

Sweet treats depending ont he mood (quatre-quarts, brioches, crêpes, waffles, pancakes, banana-bread, …)
Orange and apple homade fresh juice (the apples are producted in the traditional way at Noslon orchards in a nearby village)
Fresh eggs from our chickens, scrambled, boiled or in omelette,
Cheese, charcuterie,
Coffee and a variety of teas.
Other threats can be added depending on the season (figs, strawberries, raspberries, cherries from the garden…).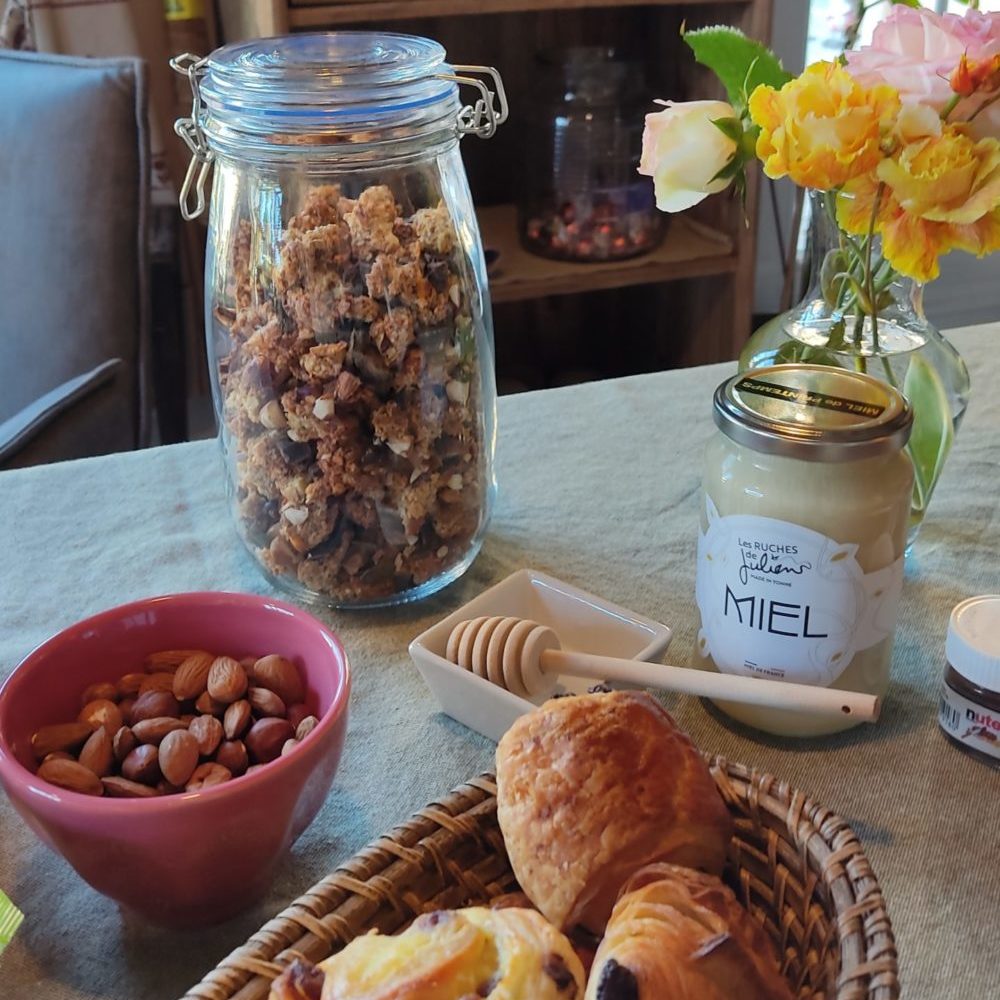 If you have any dietary requirements, do not hesitate to let us know, we will do our best to satisfy your needs.
Breakfast are included in the room rate.
It will be served betweek 8am and 10am in the family dining room bathed in sunlight, or on the terrace depending on the season.
For professionals, do not hesitate to ask us if you would like to have breakfast earlier.